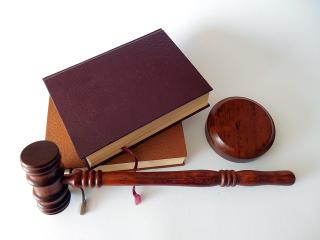 When you need a paralegal team in the Toronto area whether you are heading to small claims court, or have other matters at hand, who are you going to call?  You need a team that has been around for over two decades.  A team who will represent you with your claims.  Above all, though, you need a team that you can trust.  You need us at Civil Litigations Paralegal Services.
What is a paralegal?
As paralegals, we are experts in the field of legal research, document drafting and case preparation.  In many legal cases a lawyer, or solicitor, is not necessary, and can add tremendous costs to your case.  This is where we, the paralegal comes in to help with your legal needs. 
For example, if you are either the plaintiff or defendant in a small claims court case in the Toronto area and require help handling the paperwork and court preparation, we can provide these paralegal services at a substantial cost savings over traditional lawyer agencies. 
We are a proud member of the Ontario Paralegal Association.  Our paralegal firm dedicates itself mainly to civil litigations, and as such, we offer the following services in the Toronto area:
Small Claims Court
The monetary limit on a small claims court case is now $25,000, which is not a small sum.  Whether you are a plaintiff or a defendant, you need experts in the field of law who will correctly draft, and file all necessary writs, subpoenas, briefs, summons, and affidavits.   We'll also negotiate settlements to avoid court all together if it is in your better interest, as trials are expensive.
Landlord and Tenant Representations
The laws relative to landlord/tenant relations are complex and varied, as both have rights that at times seem to favor one over the other.  Our Toronto paralegals are experts in these areas and have extensive case law knowledge that can be used to your advantage in legal proceedings.  Knowing the law and its historical case outcomes can be half of the battle.  Drafting and filing the correct paperwork is the other half. 
Judgement Enforcement
Now that you've just won a judgement over a nuisance neighbor and his untrained, aggressive dog, how do you collect that settlement?  Our paralegal staff is well versed in Ontario's vast arsenal of enforcement tools, including various seizures and pay garnishments.  We're the experts who can file the correct paperwork to get the job done. 
With a substantial cost savings over traditional lawyer services, our paralegals can perform many of the same functions.  It is a fact that it is the paralegal who drafts most of the paperwork in the lawyer's office just the same. 
If you are in the Toronto area, give us a call for paralegal services concerning small claims court, landlord and tenant representation, or judgement enforcement.  We've been around since 1996 and know a thing or two about law.  Our promise to you is that we will use all of our combined experience to bring the highest level of service available. 
Toronto Small Claims Paralegal
You have an error in your SQL syntax; check the manual that corresponds to your MariaDB server version for the right syntax to use near 'AND ba.deleted != 1 AND bb.deleted != 1' at line 1