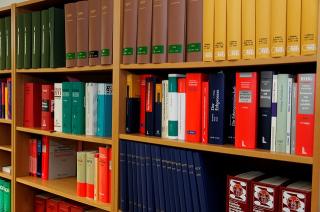 If a person needs to conduct legal research, either for personal or for commercial purposes, they might want to consider Toronto paralegal research services from Civil Litigations. Civil Litigations is a team of experienced paralegals who function pretty much the same way as attorneys do. In fact, it's usually the attorney's paralegal that does all the research for them for their clients' cases. Civil Litigations gives people the option to bypass the expensive attorney fees and receive services directly from a qualified paralegal.
There are a number of ways that Civil Litigations can assist with legal research. Let's look at a few of the most prominent ways we can help.
Legal Research for Pro Se Clients
One of the most common ways Civil Litigations assists with legal research is in helping clients prepare for trial. Whether someone is being convicted of a crime, is suing or being sued in civil court, or has a pending case in family court, hiring Civil Litigations for Toronto paralegal research is a cost-effective way to get the information you need to make your case effectively.
Although just about everybody would prefer to have an attorney in a court of law, many people can't afford their services. As you likely know, attorneys can be quite expensive. For this reason, many people choose pro se representation in court, which simply means to represent one's self. Civil Litigations can research case law, conduct background checks, conduct investigations, and find you all of the information you need to make a compelling argument in your pro se case.
Legal Research for Corporate and Commercial Clients
Whether you need information about taxes, consumer laws, zoning laws, employee rights laws and how to apply them to your situation, it can be highly beneficial and cost-effective to have a paralegal firm like Civil Litigations at your disposal. Many corporations hire a full-time team of lawyers to meet all of their legal needs, but paralegals can do a lot of the same things attorneys can at a fraction of the cost.
In a day and age where disgruntled employees, consumers, and just about everyone else is looking for a reason to sue someone, you need to protect yourself. Further, governmental oversight agencies are becoming more far-reaching by the year and are looking for violators of the smallest ordinances. Paralegals can perform reactive and proactive legal research to help your team make the right decisions in any given situation and protect your bottom line.
Let Civil Litigations do Your Research for You
When you hire Civil Litigations for Toronto paralegal research, you get the best value for your money. Our paralegals are highly trained and experienced, and we have access to the best paid databases in the world including Westlaw and Lexis. We also utilize Google Scholar and other public utilities when appropriate. If you've ever been to a law library, you already know how overwhelming it can be. Having a paralegal on your team can make quick work out of finding case law. Contact Civil Litigations today and see what we can do for your company. We provide legal research for small, medium, and large corporations.

Toronto Paralegal Research
You have an error in your SQL syntax; check the manual that corresponds to your MariaDB server version for the right syntax to use near 'AND ba.deleted != 1 AND bb.deleted != 1' at line 1