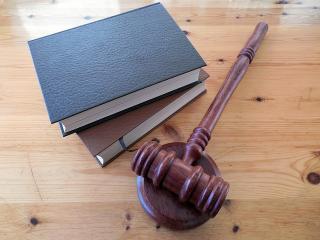 When you are looking for legal assistance, you should know that you have options other than the costs that come from hiring an attorney. Many people who are dealing with landlord and tenant matters can get the help that they need simply by seeking the assistance of a paralegal. When you choose the right Toronto landlord paralegal, you will have all of the professional advice and guidance that you need to navigate the legal issues that you may be facing. 
With many legal matters, the problems that tenants and landlords will bring out can quickly turn into something major. It goes without saying that the legal system in Toronto can also be very difficult to navigate. Because of this, working with an experienced professional can be very helpful. In many instances, you will get the help that you need to file all of the necessary paperwork but at a fraction of the cost that it would be if you hired a lawyer. 
The legal agreement that is put in place between a tenant and a landlord will usually take the shape of a lease or a tenancy agreement. No matter what the document might be, it is crucial that this paperwork specifically states all of the rights of both of the parties. This is very important because both of the parties will have to be in the know when it comes to their responsibilities and rights as detailed in the 2006 Residential Tenancies Act. 
However, there can be a time where an issue might start to develop, which is why it is a good idea to have the contact information of a good Toronto landlord paralegal who can help. Issues will often focus on various repairs or maintenance, pets, tenant applications, rental deposits or rent, and privacy concerns. There are also times where the ending stages of tenancy can become quite contentious and may include problems like unit abandonment, cause for eviction, broken leases, and more. 
If one of these problems develop, it is recommended by the Landlord and Tenant Board that both of the parties look for quality legal advice. What this does is help everyone involved to know all of the options that are available to them before they proceed any further. A paralegal can help to ensure that the costs are kept to a minimum and that the process is not drawn out for an extended period of time. 
When hiring a Toronto landlord paralegal, you need to make sure that you do some research first to find the right one for your particular situation. A paralegal is fully authorized for practice through the Law Society of Upper Canada, so you will have a level of protection to assist you with each stage of the process, which may include appeals to evictions, privacy concerns, and much more.
Nobody wants to have to go through with civil litigations and court proceedings but it can happen. If you find yourself in need of someone to help you as a landlord or tenant, you can contact Civil Litigations for more information on hiring a professional, licensed Toronto landlord paralegal to help represent you in your case.
Toronto Landlord Paralegal
You have an error in your SQL syntax; check the manual that corresponds to your MariaDB server version for the right syntax to use near 'AND ba.deleted != 1 AND bb.deleted != 1' at line 1