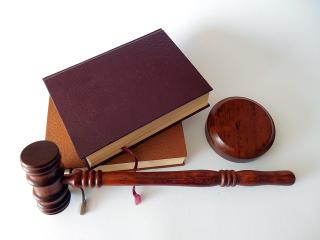 Need instructions on how to evict a tenant in Ontario? If so, you're in the right place. Tenants can be evicted for many reasons, including failure to pay rent, destruction of property, violation of rental rules, and if the landlord decides to sell the house. Of course, a tenant has rights, and in order to protect yourself, you must know and honor these rights at all times.
Filing the Right Paperwork
The first and most important step of the tenant eviction process is to file the accurate paperwork with the Landlord and Tenant Board. The Landlord and Tenant Board can provide you with a checklist that allows you to verify that you are submitting the correct paperwork. Keep in mind that is advisable to double, triple, or even quadruple-check the paperwork if you are filing by yourself. Of course, Civil Paralegal recommends that you employ the services of a legal expert to make sure this is all done properly and promptly. One tiny mistake can prolong the eviction process.
Giving the Proper Notifications
Before you file the paperwork, you must give the tenant an opportunity to pay the rent that they owe (assuming non-payment of rent is the reason you are seeking to evict). Once the paperwork is filed, it must be notarized, and the correct copies must be given to the tenant and to the Landlord and Tenant Board. This is another area having a paralegal can help tremendously. Paralegals, unlike lawyers, are very cheap and easy to afford.
Hearing Day
On the day of your hearing, you must sign in on the record of attendance, so the Board will know that you are present. If you are a small-scale landlord, you can call the Landlord Self-Help Center before your hearing. You can also talk to a Board mediator before the hearing day. Mediation is a process that helps landlords and tenants come to their own solutions, but both parties must agree to try it. Board mediators can help you and your tenant talk about your tenancy problems and potentially reach an agreement. Your hearing will be canceled if a mediated agreement is made that resolves the tenancy problem.
Be Professional as a Landlord
If you're not able to reach a mediated agreement, your hearing will proceed as scheduled. Remember, you must always treat all parties with respect and courtesy and always follow the member's rules for the hearing. Even in the time leading up to the hearing, you must conduct yourself professionally, no matter how angry you are at your tenant. Not doing so could have an adverse outcome for you.
Remember, according to the Ontario Landlord and Tenant Act, your tenant has a right to have his/her case heard by the Board. Your tenant will have a chance at the hearing to ask you questions and present their own evidence. Civil Paralegal can be the difference-maker at your hearing!
Once an Order for Eviction has Been Filed
Once the Landlord and Tenant Board provides you with an order, you can file the order with the sheriff. This doesn't mean that the sheriff will come tomorrow and evict your unwanted tenant. The sheriff will give you a date in which you have to call in with the correct file number. Within 3-5 days from the time you call in, the sheriff will let you know when they are coming to evict your tenant. When the sheriff comes, you have to make sure that there is a third-party witness present, and you also must have a locksmith or superintendent who has the ability to change the lock.
Get in Touch with Civil Paralegal
This is only scratching the surface of how to evict a tenant in Ontario. To learn more, continue reading at civilparalegal.com, or contact us for a free consultation. Civil Paralegal can help you get rid of your unwanted tenants ASAP.
How To Evict A Tenant In Ontario
You have an error in your SQL syntax; check the manual that corresponds to your MariaDB server version for the right syntax to use near 'AND ba.deleted != 1 AND bb.deleted != 1' at line 1