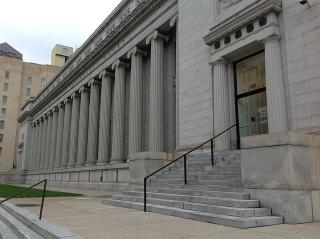 Whether you need to file a claim in small claims court, have tenant-landlord matter to resolve or need to enforce a judgment, you can get all of your needs handled with professional paralegal services in Toronto. Paralegal services offer reliable and affordable assistance for a number of legal issues. You can save time and money by seeking help from a paralegal.
Paralegal Services in Toronto
Expert paralegal services are a less costly option, especially when you are dealing with small claims and other issues that do not require an attorney. A paralegal knows the laws and is able to prepare and file the necessary forms to accomplish your legal goals.
Small Claims Court Representation
Claims up to $25,000 can be filed in small claims court. Paralegal services are available for the initial drafting and filing of a claim, representation at the settlement conference and trial, process serving and more. Filing a claim doesn't need to be difficult or expensive. A paralegal will help you avoid mistakes that could result in a delay or other problems.
We have the experience and expertise to prepare a variety of forms including preparing the claim for either plaintiff or defendant, affidavit for jurisdiction, affidavit of service, request to clerk, list of proposed witnesses, notice of motion and supporting affidavit, notice of examination, notice of garnishment and hearing, writ of seizure and sale of lands or personal property and many more.
Our expert paralegal is available to represent you in small claims court for settlement conferences, terms of payment hearings, trials, motions, jurisdiction hearings, contempt hearings, garnishee hearings and additional civil litigation. A paralegal is the ideal option because your paralegal knows litigation and is an affordable alternative to an attorney.
Landlord and Tenant Board Representation
Errors in landlord and tenant litigation matters can be costly. If you prepare the documents yourself you risk making a mistake that could end up costing you time and money. Instead, count on expert paralegal services in Toronto for all landlord and tenant board representation. Rest assured that your paralegal understands the law and will always prepare and submit forms properly so you are completely protected.
You definitely don't want to lose your case simply because you didn't understand the law. Your paralegal will review the landlord and tenant board order and attend the review process. The review process allows both parties the ability to present a better case. It is important to note that the customer service staff of the board is allowed to give out legal advice, however, it is prudent to obtain your own legal assistance from reputable paralegal services in Toronto.
Sometimes the recovery of a judgment can be difficult. When you have problems collecting a debt owed through a court order, you may need expert help. Our paralegal services include judgment enforcement to help you recover your money. We understand the various legal options that are available and will assist you throughout the process so you can get the money you are owed.
At Civil Litigations Paralegal Services we have decades of experience handling all types of litigation matters. Our fully trained and licensed expert paralegals will represent you and guide you through the legal process. Contact us today to request our services.
Paralegal Services Toronto
You have an error in your SQL syntax; check the manual that corresponds to your MariaDB server version for the right syntax to use near 'AND ba.deleted != 1 AND bb.deleted != 1' at line 1