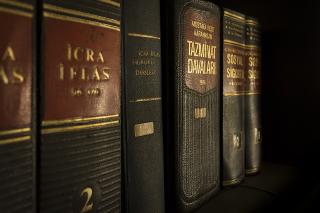 Civil Litigations is a great place to turn to for low-cost, high-quality Toronto paralegal research. We work with small, medium and large-size organizations to resolve and meet their legal needs. We operate much the same as lawyers do, and Toronto provides a great environment for paralegal work, which can be a huge benefit for corporations, organizations, and small businesses.
Save Money with Paralegals
In today's competitive marketplace, legal departments often find themselves needing to cut costs. Often, cutting costs equates to restructuring outside counsel arrangements or discharging attorneys. However, costs can also be cut by using paralegals. Of course, the pros and cons to using paralegals, so understanding what paralegals can do and can't do is essential.
Perhaps the most noted benefit of paralegals is that we can significantly reduce the legal costs for any company we work with. Not only do we save our clients money by conducting research and keeping them in compliance, but our services, although they are mostly the same as what lawyers provide, are given at a much lower cost. For example, a typical lawyer might cost your company up to $150,000 annually (or more). Whereas, a paralegal would probably cost about half of that.
Who are the Paralegals at Civil Litigations?
At Civil Litigations, our paralegals are expert Toronto researchers with Master's degrees and certifications. A common misconception about paralegals is that we're in the process of becoming lawyers and haven't quite yet made it there. At Civil Litigations, our paralegals are paralegals because they've chosen to do so as a career path. We want prospective clients to know that we are not incompetent or lesser in knowledge compared to lawyers.
In fact, we can do most of the same things that pricey lawyers can do but at a fraction of the cost! Really, we can do everything that lawyers can do, but we aren't permitted to do everything attorneys can by law. When you contract Civil Litigations' services, you can have peace of mind knowing that you're getting excellent legal services. All of our paralegals have undergone rigorous testing and assessments to ensure that they are qualified to work for us.
What We Can Do for Your Organization
Our in-house counsel consists of many valuable services, including:
Performing online and print legal research
Execute legal, corporate, and scholarly writing
Draft and submit motions
Educate departments regarding rules of procedures and evidence
File documents and paperwork
Substantive law
As you can see, our Toronto paralegals conduct research, file motions, perform legal writing, make sure your our clients are in compliance, and we do most of the things that expensive lawyers do.
Contact Civil Litigations
If you are in the Toronto area and would like to talk to Civil Litigations about what we can do for your business, don't hesitate to reach out. We can talk over the phone or in-person. For Toronto legal research at a fraction of the cost, paralegals are a great option.
Toronto Paralegal Research