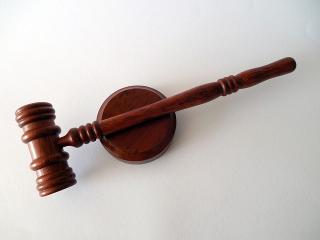 At the end of a civil court case the judge will make a decision and one party may owe the other money. Even though you are owed money it can sometimes be difficult to collect. A judgment is often made in small claims but you may not know what to do when the other party has not provided payment. It can be helpful to seek guidance from an experienced paralegal that understands Toronto judgment enforcement services. A knowledgeable paralegal will help you recover your money.
Types of Enforcement
Every case is different and has a unique set of circumstances so it is best to talk to a professional who provides Toronto judgment enforcement services about your particular situation. In general, there are several options for the enforcement of a judgment. The most common types of enforcement include garnishment, writ of seizure and sale of lands and writ and seizure and sale of personal property. The most common method is likely garnishment.
Garnishment means that the person's wages or salary will be withheld for payment of a debt. The debtor therefore does not have the ability to withhold payment any further because it is being taken directly from the employer before his check is paid. Garnishment may also be made against a person's bank account.
A Notice of Garnishment must be issued by Small Claims Court. It requires the person who owes money to make payment in full to the court within 10 days. If payment is not received you may request a Garnishee Hearing where a judge may order a judgment against the party. In these types of cases it is extremely important to properly research the information prior to submitting the information to the court. This will ensure that a judgment will be obtained against the garnishee. A paralegal with experience with Toronto judgment enforcement services will be instrumental in obtaining payment.
A Writ of Seizure and Sale of Lands is similar to a lien against real property that requires the owner to repay a debt before property can be sold or transferred. Multiple writs can be issued if the person owns multiple properties. A judge must order a Writ of Seizure and Sale of Lands and it expires six years after issuance, although it can be renewed.
A Writ of Seizure and Sale of Personal Property can be made to collect money from the sale of personal property. The sheriff may be allowed to seize property, for example a vehicle, in order to repay a debt. However, this enforcement method can be more complicated and is used less often.
What to Do If Someone Owes a Debt
Collecting a debt isn't always easy and it can be a difficult and complex process for someone who doesn't have experience. For that reason it is often best to seek professional Toronto judgment enforcement services from a paralegal. Each situation is different and requires complete review to determine the best way to go about debt judgment enforcement. An experienced paralegal understands the law and will assist in filling out and filing the proper forms to request judicial review.
Toronto Judgment Enforcement Services
You have an error in your SQL syntax; check the manual that corresponds to your MariaDB server version for the right syntax to use near 'AND ba.deleted != 1 AND bb.deleted != 1' at line 1